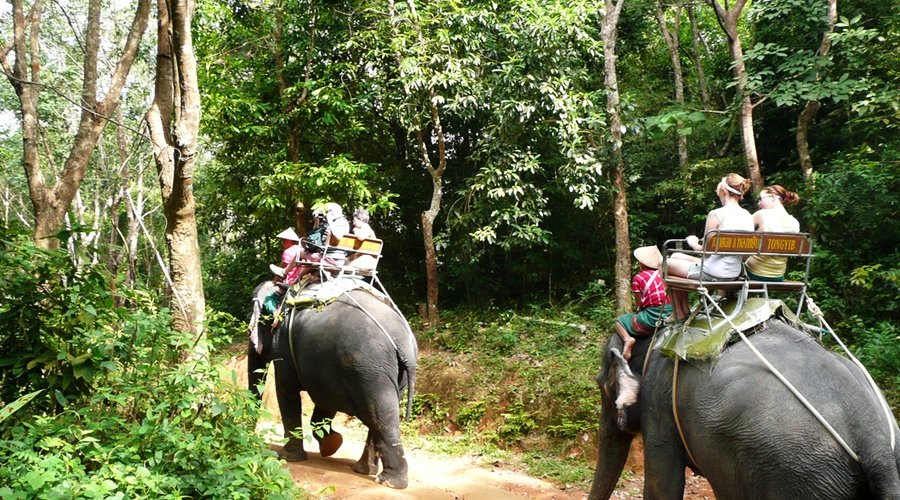 Courtesy-cloudfront
Phuket is a southern province of Thailand and the largest island of the country. Its terrain is mostly mountainous which makes it home to many rainforests within the mountains. There are many hill resorts in Phuket which facilitate tourists with rainforest safaris.
The rain forests of South Asia are one of the most ancient natural components of this region. They are still conserved in terms of their bio-diversity. Khao Sok and Khao Lak have national parks that are a popular tourist attraction of Phuket. These jungles are also rich in numerous species of wild life characteristic to Phuket only. Tourists are taken to these parks by rented minivans. Many hostels in Thailand provide assistance in booking a trip to rainforest safari. These forest safaris also offer interaction with wild animals, canoeing, and elephant trekking. These safaris are a wonderful source of witnessing wildlife and learn about their ecosystem.
There are certain cautions to take while planning a forest safari.
Read up – know as much as possible about the forest you have chosen. Weather, terrain and possible risks to visitors are important information that you can receive through the internet or a native who is willing to guide you.
Budget – Make a budget. Camping in rainforests is not always costly but it needs equipment that you may not need for the rest of your trip so this will be an additional expense to bear. Many safari administrations provide supplies required for camping on their premises. You can purchase them there if you want.
Weather – it is recommended to go on a safari in dry weather. Rains make the paths slippery and it requires much practice to cope with walking on slippery mud. You may need shoes with ridges as well.
For more information on safaris and accommodation, look for a Phuket Hostel.